Elevators are the most popular method of vertical transit in modern multi-story buildings. Since its inception, the elevator has experienced several changes, giving rise to organic room elevators, machine room elevators, compact machine room elevators, etc. The unsung hero that keeps elevators running smoothly is the timing belt. They are essential to the operation of the elevator's machinery. The elevator's drive belt is subjected to a variety of loads when it is in operation. Time is money, therefore it's vital for companies in the industrial sector to prevent unexpected downtime and other safety risks that may arise if the belts that move the machinery malfunction. When it comes to avoiding unnecessary downtime and achieving optimal production outcomes, selecting a high-quality elevator belt is essential. Choose us, for elevator timing belts.
A-fly is specialized in elevator parts and escalator spare parts manufacturing and service. We are a wholesale supplier of elevator parts. Our elevator timing belt's model number is HTD5M 4260-17MM, and its id number is AF-TH70180E. It is 4*17mm in size.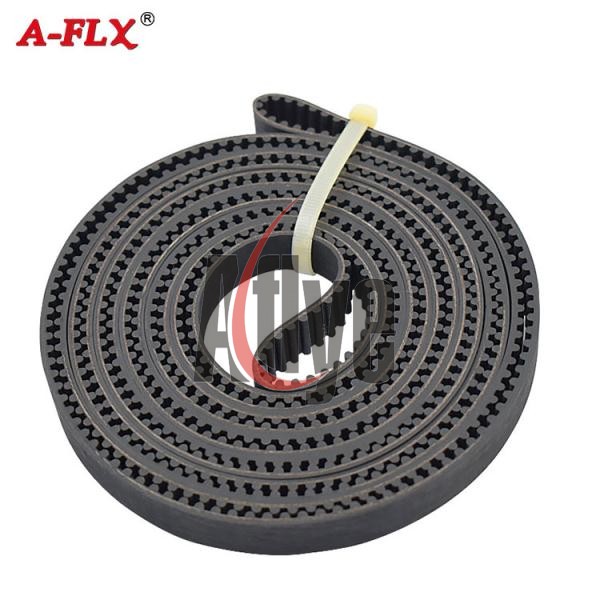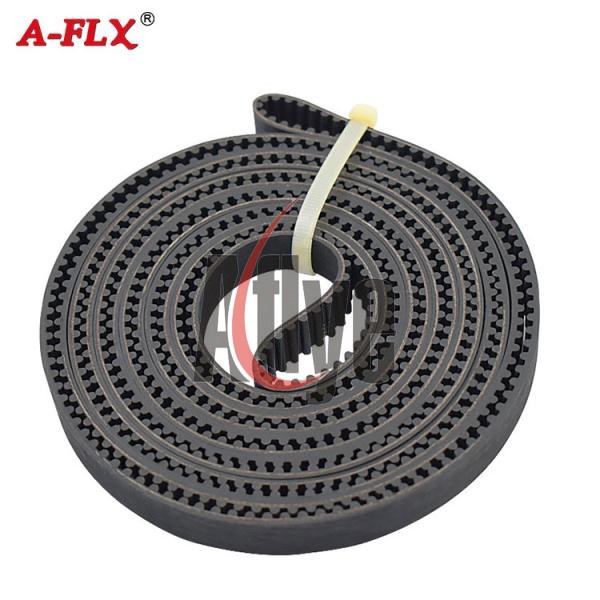 What is an Elevator Timing belt?
The timing belt is the elevator's fundamental component. It is the elevator's heart. Any flat belt with built-in teeth is referred to as a "timing belt." They are used for power transmission or to switch between rotary motion and linear motion when it is crucial to handle heavy loads or maintain a particular driving ratio. The timing belt, which resembled a big rubber band, has a few teeth so that the crankshaft can turn the camshaft. The timing belt gets its name from the fact that it is in charge of synchronizing the movement of the camshaft and pistons. If the timing belt breaks or slips off, the elevator would immediately cease operating and might possibly endanger people's lives.
Our timing belt has excellent mechanical qualities. They provide a high level of wear resistance, which can increase the product's lifespan. They are resistant to chemical deterioration in water and exhibit hydrolytic stability. This timing belt is portable and lightweight. The motor size can be decreased by reducing the cable weight, which can save energy.
Our Advantages
A-fly is a global professional manufacturer of elevators and escalators spare parts. We are dedicated to product quality and thoughtful customer service. Our staff is always available to discuss your requirements. We provide 24/7 support. We provide free consultations and professional solutions. Our rates are 25% below the market's rates. To have your timing belts inspected or maintained by experienced and professional elevator technicians, contact A-fly Elevator today!