The comb plate is located at both ends of an escalator or moving walk.
To ensure the safety of passengers on the escalator, it must be installed at the entrance and exit of the escalator
How to choose your correct escalator comb plate?
Please confirm your escalator brand. Such as OTIS, Schindler, ThyssenKrupp, Mitsubishi, KONE, BLT…
Provide your escalator comb plate front and back photos to the supplier. Then the supplier can check the material of your escalator comb plate, like aluminum alloy or plastic, and its color, like yellow,silver or black.
If there is the model number on the comb plate,please also show it.
Confirm size specifications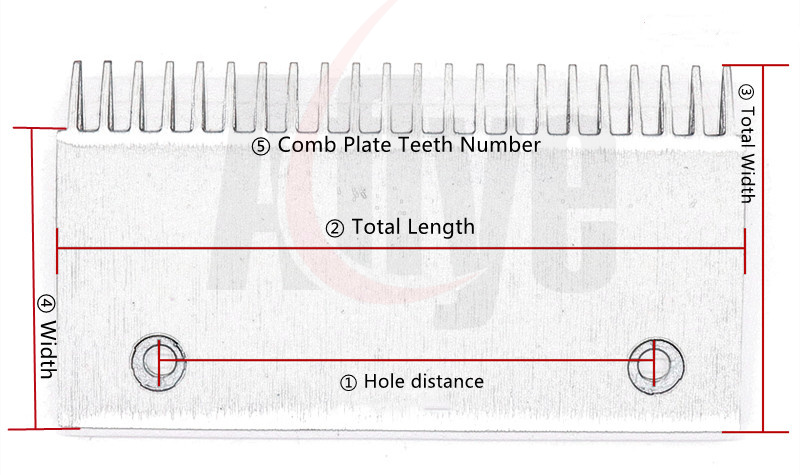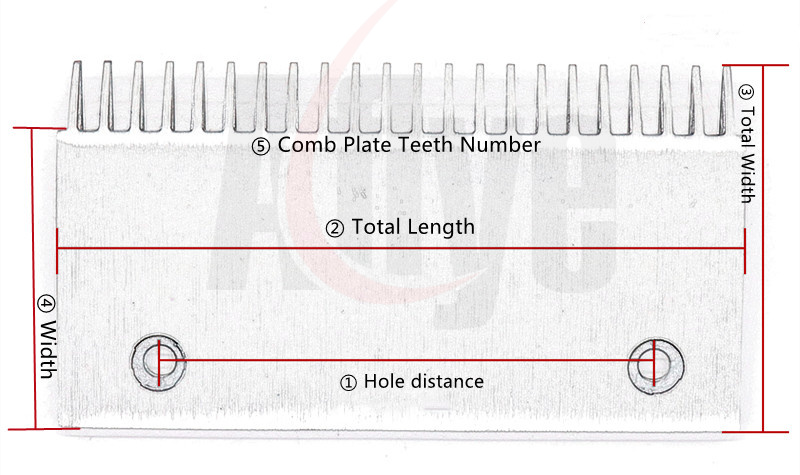 Please follow us, we are committed to sharing you more elevator and escalator knowledge.
A-FLY  ALL RIGHTS RESERVED
Come A-FLY, Get All Your Right Parts
Professional global elevator & escalator spare parts supplier
Since 1999, more than 20 years experience in elevator & escalator field