FB-9K air cross flow fan is improved on the basis of FB-9B fan with the characteristics of constant installation size, increased air volume, low noise, etc.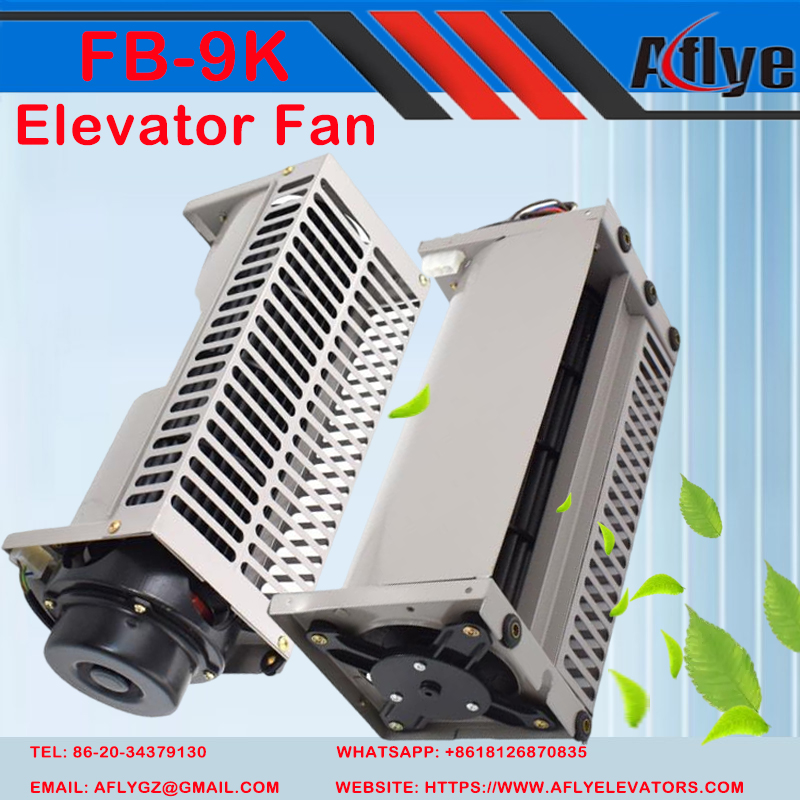 1、Purpose:
This fan is suitable for ventilation of elevator cabin, driving operation room, cleaning room, laboratory, production workshop, corridor and other places or air conditioning equipment.
2、Features:
Multi wing impeller with new
Low noise, large air volume and high air pressure.
Small size, light weight and long lifeusing.
Convenient loading and unloading, safe and reliable.
3、Technical performance:
Rotating speed: 1250 ± 100rpm
Noise: ≤ 47db (A)
Air volume: 4.5m3/min
4、Technical data:
Working voltage: AC220V, AC110V
Frequency: 50/60Hz
3. Installation dimension: 90 * 286mm
4. Air outlet size: 38 * 267mm
5. Motor power: 25W
6. Overall dimension: 365 * 152 * 132mm
Please follow us, we are committed to sharing you more elevator and escalator knowledge.
________________________________
TEL: 86-20-34379130
WHATSAPP: +8618126870835
EMAIL: AFLYGZ@GMAIL.COM
WEBSITE: HTTPS://WWW.AFLYELEVATORS.COM
________________________________
A-FLY ALL RIGHTS RESERVED
Come A-FLY, Get All Your Right Parts
Professional global elevator & escalator spare parts supplier
Since 1999, more than 20 years experience in elevator & escalator field