The elevator overspeed governor is one of the safety control components in the elevator safety protection system. When the elevator is running over its rated speed or out of control, or the suspension device broken, the overspeed governor and the safety gear will act in linkage to stop the elevator car up or down.
The governor is mainly composed of the following main spare parts:
Speed Governor Pulley、Guide Pulley
Spring
Bolt
Support and base
Centrifugal System
Locking Device
Casing and Wire Rope
Overspeed Governor Contact
Governor Trip Switch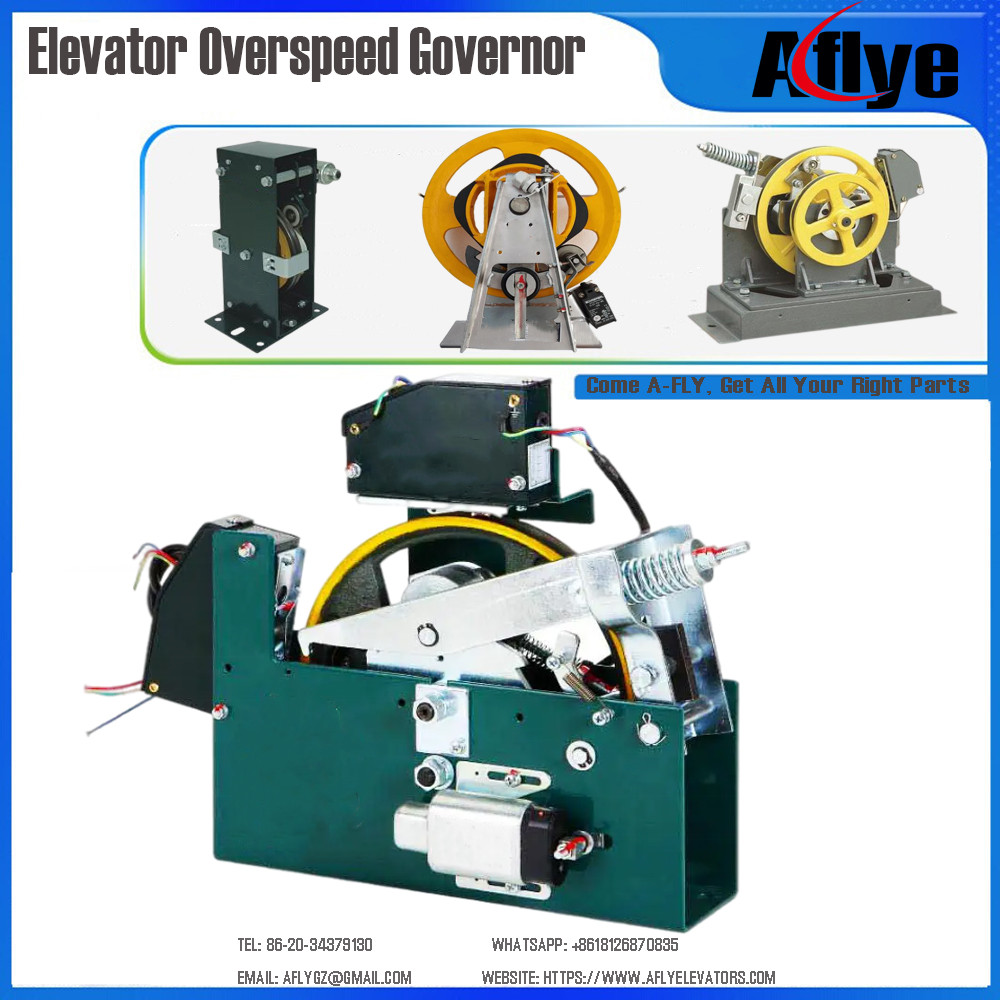 There are many kinds of elevator overspeed governors in the market. Usually, they can be divided into one-way overspeed governor and two-way overspeed governor according to the function:
One-way overspeed governor ,like:
Model No. OX-240
Model No. OX-240A
Model No. OX-208
Two–way overspeed governor ,like:
Model No.OX-240F
Model No. OX-240B
Model No. OX-187
Model No. OX-186A
Please follow us, we are committed to sharing you more elevator and escalator knowledge.
________________________________
TEL: 86-20-34379130
WHATSAPP: +8618126870835
EMAIL: AFLYGZ@GMAIL.COM
WEBSITE: HTTPS://WWW.AFLYELEVATORS.COM
___________________________
A-FLY ALL RIGHTS RESERVED
Come A-FLY, Get All Your Right Parts
Professional global elevator & escalator spare parts supplier