As a key component of any elevator system, the door hanger roller is critical to the safety and smooth operation of the elevator car doors. That's why it's essential to choose a high-quality roller that can withstand heavy loads and frequent use without compromising the longevity of your elevator system.
Our elevator door hanger roller is engineered to provide superior performance, durability, and reliability. Made from premium materials, this roller is designed to last for years, with minimum maintenance and upkeep. It offers a smooth and quiet operation, ensuring that your elevator rides are comfortable and pleasant for your passengers.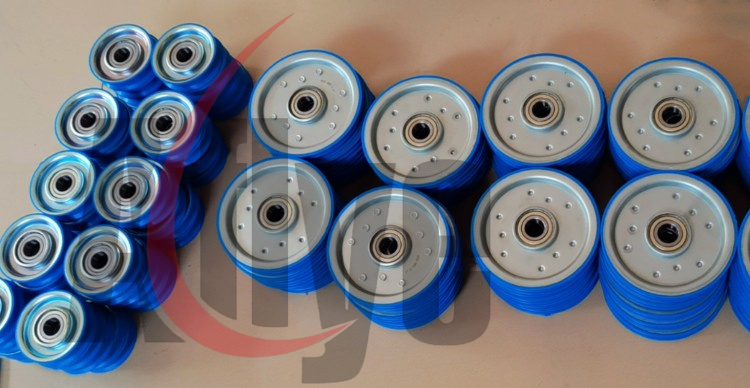 With its precision engineering and attention to detail, this door hanger roller is compatible with a wide range of elevator models and brands. So, no matter what type of elevator system you have, you can trust this roller to deliver the performance you need.
At its core, this door hanger roller is all about safety. The roller's smooth operation ensures that the elevator doors open and close seamlessly, reducing the risk of accidents and injuries. It also minimizes wear and tear on your elevator system, reducing the risk of costly repairs or downtime.
Installing this door hanger roller is easy and straightforward, even if you're not an elevator expert. Simply follow the instructions provided, and you'll have it up and running in no time. And once it's installed, you can enjoy peace of mind, knowing that your elevator system is operating at peak performance.
Of course, we understand that choosing the right door hanger roller can be challenging. That's why we stand behind our product with a satisfaction guarantee. If you're not completely satisfied with your purchase, we'll work with you to make it right.
So why wait? Elevate your elevator system's performance and safety with our high-quality door hanger roller. Order yours today and experience the difference for yourself.