SIEI INVERTER usually has models such as AGY, AVY, AVL, AVS, AVO, etc. Commonly used models numbers are included AGY and AVY.
The AVY series frequency inverter is a product with a wide power range and generally built-in hardware (built-in PG speed control card, brake unit below 55Kw). It has a rich selection of parameters and strong system compatibility, which can meet the various needs of OEM manufacturers, system integrators, and control cabinet manufacturers in the elevator and lifting industry.
For synchronous motors:
For gear frequency converters, the default (SIEI factory) setting is V/F control mode; The default (unique) setting for gearless frequency converters at the factory is Brushless control mode.
Geared frequency converter control mode setting: STARTUP/Regulation mode=Field oriented (i.e. vector closed-loop control)
Control modes available for frequency inverters:
(1) V/F Control
(2) Field oriented
(3) Sensorless
(4) Brushless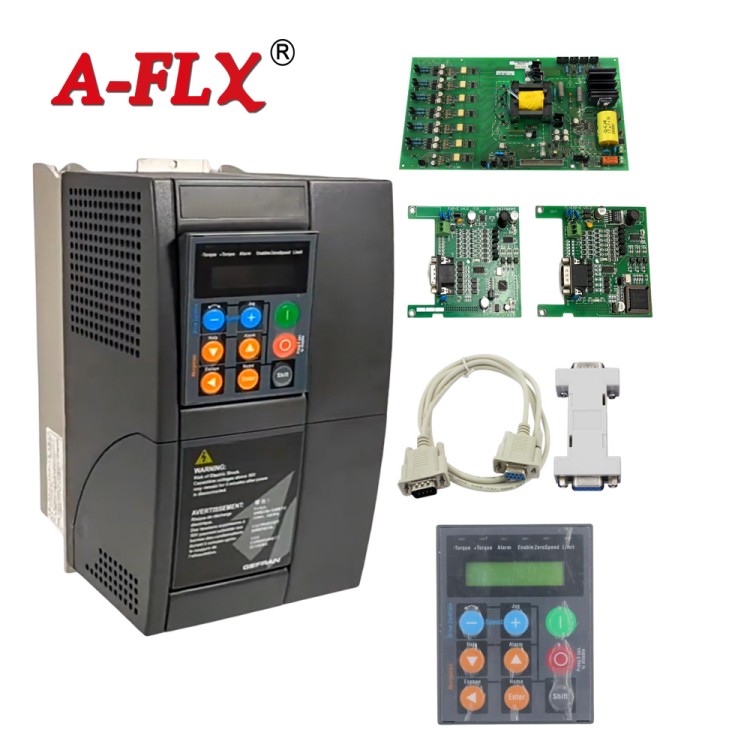 SIEI AVY Series Synchronous And Asynchronous Inverter Models:
SIEI AVy Series Synchronous Elevator Inverter Models:
*AVy2055-KBL -BR4 5.5KW
*AVy2075-KBL -BR4 7.5KW
*AVy3110-KBL -BR4 11KW
*AVy3150-KBL -BR4 15KW
*AVy4185-KBL -BR4 18.5KW
*AVy4221-KBL -BR4 22KW
*AVy4301-KBL -BR4 30KW
*AVy4370-KBL- BR4 37KW
*AVy5550-KBL- BR4 55KW
*AVy5450-KBL -BR4 45KW
*AVy6750-KBL -BR4 75KW
SIEI AVy Series Asynchronous Elevator Inverter Models:
*AVy2055-KBL -AC4-0 5.5KW
*AVy2075-KBL -AC4-0 7.5KW
*AVO2055-KBL- AC4-0 5.5KW
*AVy4185-KBL -AC4-0 18.5KW
*AVy3150-KBL -AC40-0 15KW
*AVy4221-KBL -AC40-0 22KW
*AVO5550-KBL -AC40-0 55KW
*AVO3075-KBL- AC40-0 7.5KW
*AVO3110-KBL- AC40-0 11KW
A-FLY, a professional elevator and escalator spare parts manufacturer and supplier. Please follow us, we are committed to sharing you more elevator and escalator knowledge.
________________________________
TEL: 86-20-34379130
WHATSAPP: +8618126870835
EMAIL: AFLYGZ@GMAIL.COM
WEBSITE: HTTPS://WWW.AFLYELEVATORS.COM
________________________________
A-FLY ALL RIGHTS RESERVED
Come A-FLY, Get All Your Right Parts
Professional global elevator & escalator spare parts supplier
Since 1999, more than 20 years experience in elevator & escalator field